The Village Green Senior Community Fees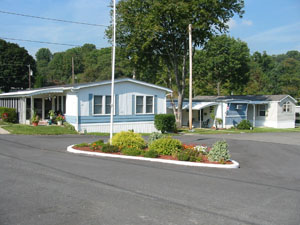 Monthly ground rent is due on the 1st of the month and payable by the 10th of each month. There is a $10 late charge after the first 10 days and a $20 fee after the tenth day.
Monthly ground rent currently ranges from $500 to $675.
Ground rental fees include water, sewer, trash removal once per week, big trash removal every quarter, and snow plowing in the winter.
There are no community maintenance fees. However, if our maintenance staff is hired by a resident to work at their home, there will be an hourly rate charge.
When a resident sells a home in our community, there is an exit evaluation required by our management staff. This exit evaluation carries a $55 charge.
Any new residents that submit an application for residency within our community are required to submit the application with a $85 non-refundable fee.